Twitter's Fiction Festival is a 5 day virtual festival celebrating Twitter-based fiction and storytelling. For this second edition of the festival, Twitter has partnered with the Association of American Publishers and Penguin Random House.
The festival highlights various techniques, genres and uses of Twitter's functionalities to power stories online, such as parody accounts, crowdsourcing and participatory narratives, poetry, Vine and the use of multiple Twitter handles to tell a story through the voices of multiple characters. "Twitter is a frontier for creative experimentation, and we want to invite authors and creative storytellers around the world to push the bounds of what's possible with Twitter content" said the company in a blog post.
Between March 12 and March 16, the festival will feature the work of acclaimed authors and social media writers and comedians – including Jim Gaffigan, Megan Abbott, Bernie Su, David Javerbaum – but anyone can join and experiment with episodic or transmedia Twitter fiction by using the hashtag #TwitterFiction.  Here are 5 Twitter Fictions to keep an eye out for:
1. A new book of the Bible from @thetweetofgod
Former Daily Show head writer and executive producer David Javerbaum will be tweeting God's new book of the Bible . With 10 chapters and 241 Tweets, "The Book of Bieb" tells the story of the rise and fall of Jesus' younger brother, Justin Bieber.
03/14 from 6:00 AM to 9:00 AM PDT.
2. @GabrielleZevin tweets as Daniel Parish, an author trying to figure out Twitter for the first time. It isn't going well.
A Twitter fiction "about St Patrick's Day, artistic failure and social media." Daniel Parish just joined Twitter. Follow him at @danparishable.
03/2, 03/13, 03/4, 03/15, 03/16 at 8:00 PM PDT .
Emmy Award-winning executive producer of The Lizzie Bennet Diaries and writer Kate Rorick will revive Lizzie Bennet on Twitter. 
03/13, 03/14, 03/15 and 03/16 at 2:00 PM PDT.
4. @Richard_Kadrey is tweeting fiction prompts for collaborative storytelling.
New York Times bestselling author Richard Kadrey will explore participatory storytelling by tweeting the openings to 50 different stories. What happens next is for everyone else to decide.
03/15 at 5:00 PM PDT.
5. Star Wars in Tweets. (Yes, Chewbacca is getting a Twitter handle.) Created by @iandoescher
Ian Doescher, New York Times bestselling author of William Shakespeare's Star Wars will tweet Star Wars from a Shakesperian point of view through multiple Twitter accounts – including Han Solo, Han Solo, Princess Leia, Lando, Boba Fett, and Chewbacca.)
03/13, 03/14, 03/15 at  4PM PDT.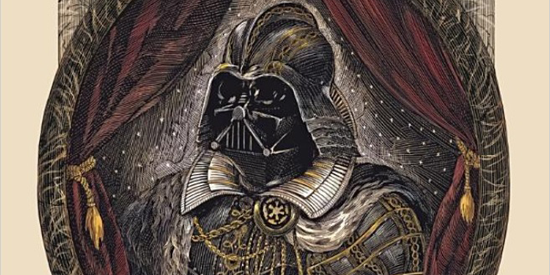 Check out the complete schedule on Twitter FictionFest and @TWfictionfest !